Landmark's website was failing to meet their goals for lead generation. They turned to Starling to develop and implement strategies for increased website conversion.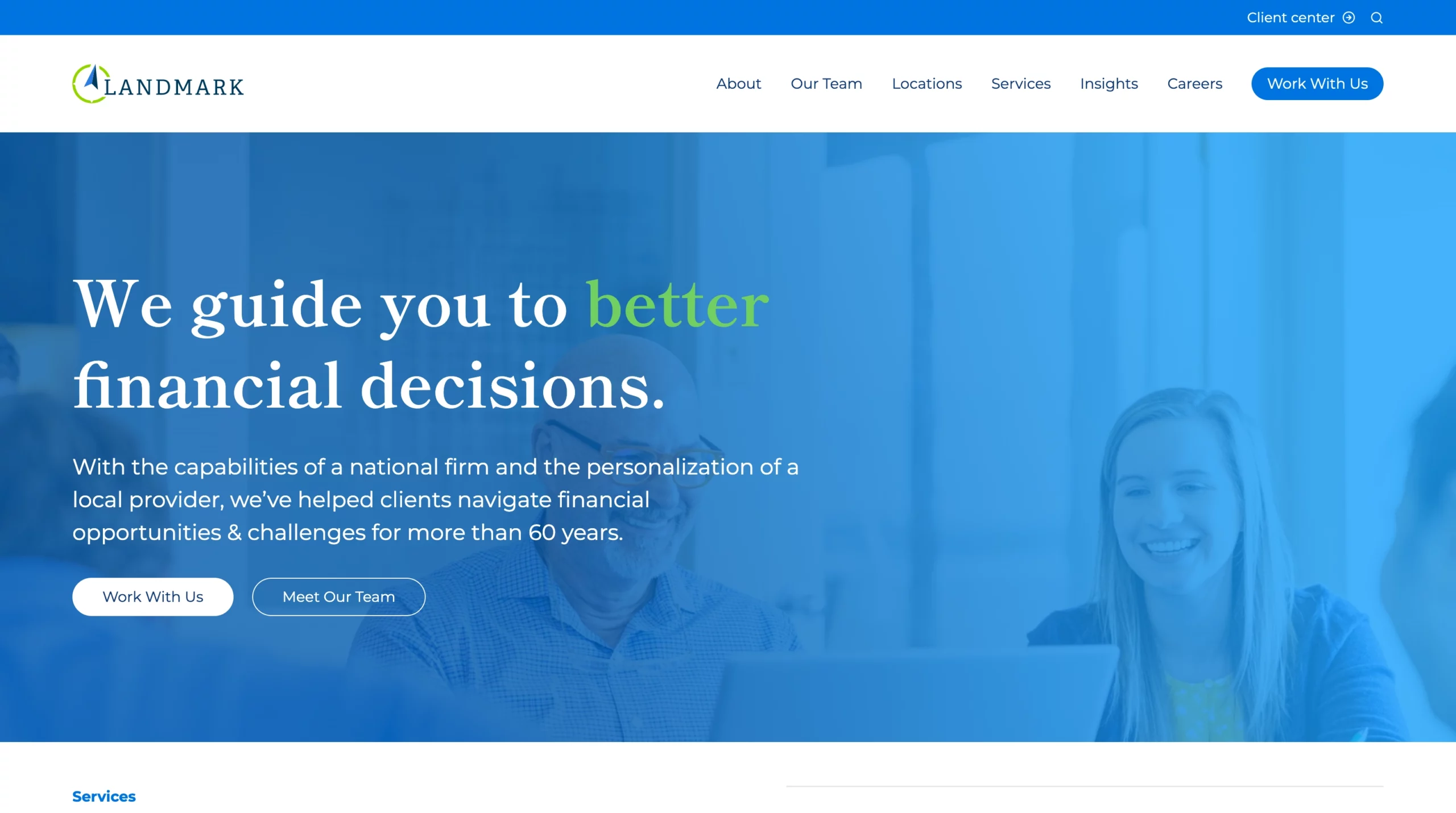 The Client
Landmark is a CPA firm that provides tax, audit, and business consulting services to clients nationwide from their 7 offices across Arkansas, Arizona, and Alabama.
Landmark isn't just a numbers business, it's a people business. The firm's focus on client care is one of the reasons they are consistently rated as one of the top CPA firms in Arkansas and the Southeast region.
The Problem
Landmark's website wasn't converting user traffic well.
With only a 0.5% conversion rate over a 10-month measurement period in 2022, exit rates far outpaced contact form submissions.
The Solution
All website projects go through our 3-step optimization process:
Analyze + Strategize + Implement
Before we put together a strategy, we want to know the WHY behind a website's current conversion rates. All project engagements begin with a comprehensive audit — including data and heuristic analyses — resulting in an Optimization Opportunities Report.
We began with a comprehensive website audit, relying on submission data, Google Analytics, and heuristic analysis to understand how users were currently using the website.
After our data deep dive, we created an Optimization Opportunities Report: a customized implementation framework for overcoming the conversion roadblocks we identified.
Audit insights included:
1. The homepage and main nav items were incongruent with what users ACTUALLY were looking for.
For example, the Teams page was the second-most visited page on the site (behind the homepage), indicating a high level of interest for team information. However, the main nav menu and the homepage did not offer an easy path for users to reach this page.
Using this insight, we included a CTA for the teams page in the homepage hero section. We also included "Our Team" as a standalone main navigation item.
Before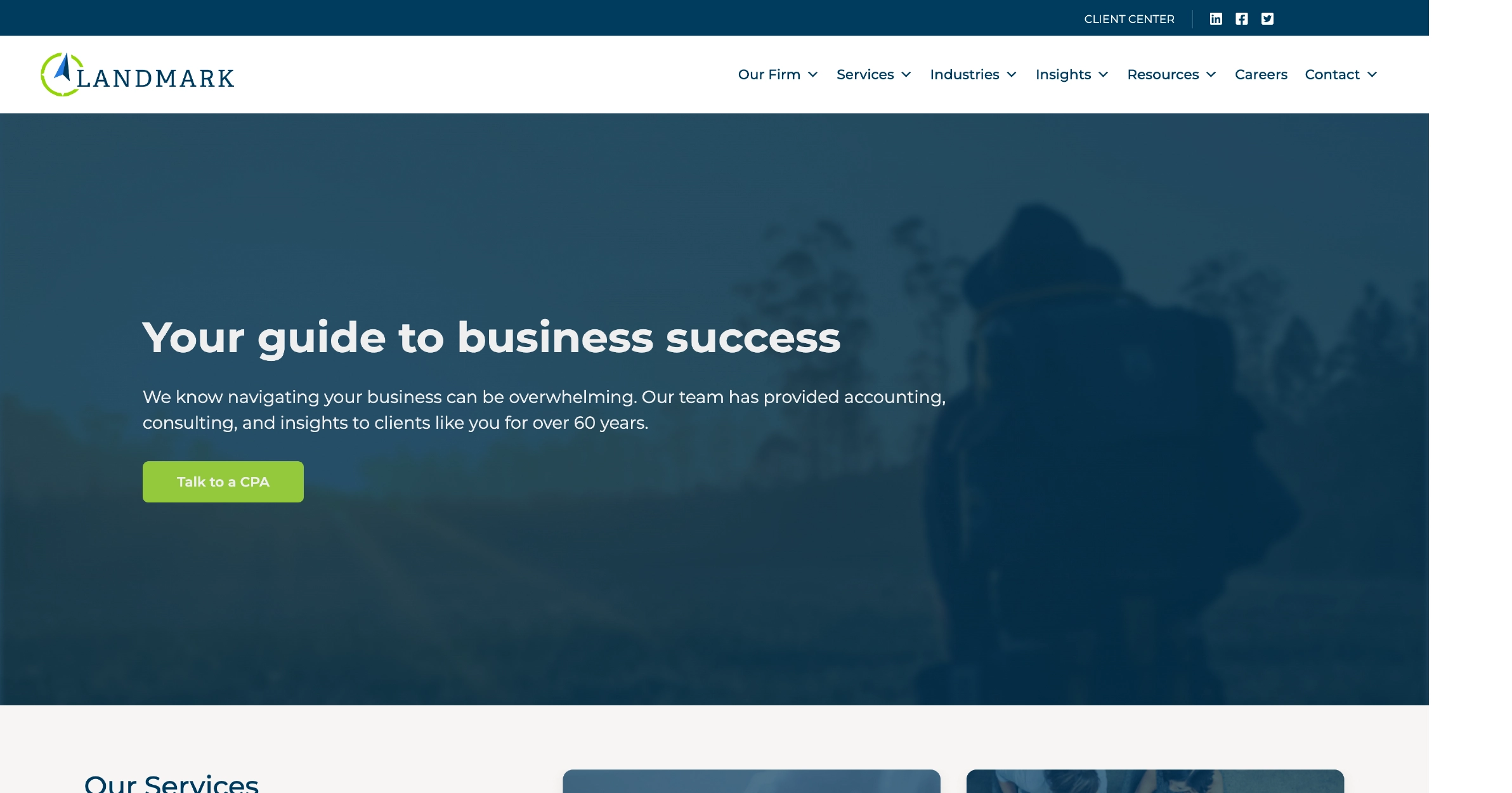 After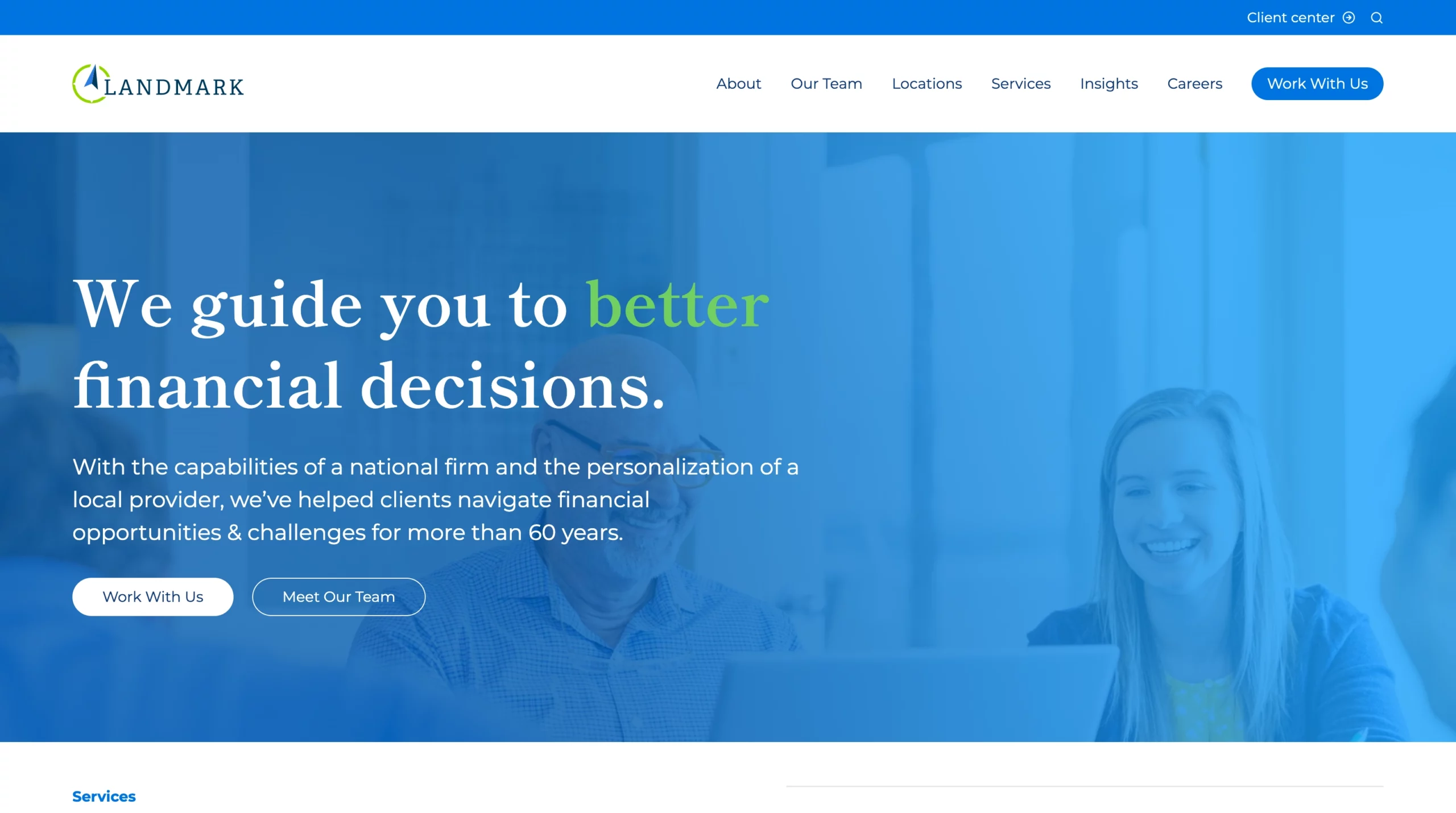 Since our January 3, 2023 launch, a preliminary review of the data shows that these two team-related nav items have received the highest CTRs on the new homepage.
2. The website copy lacked cohesive, conversion-focused messaging.
The current website copy featured weak messaging that didn't speak clearly to the prospect's pain points. The homepage hero section — one of the most important sections of copy on a website — included an unclear and generic value proposition: "Your guide to business success."
Using voice of customer research, we wrote and tested new copy based on conversion copywriting principles. Heatmaps and session recording have already revealed an increase in conversions from service pages in particular.
3. There were no search tools or filters.
We added both a search tool to the site, as well as a filter option on the Teams page. Since implementation, we've seen a high engagement on both these tools, especially the Teams page filters.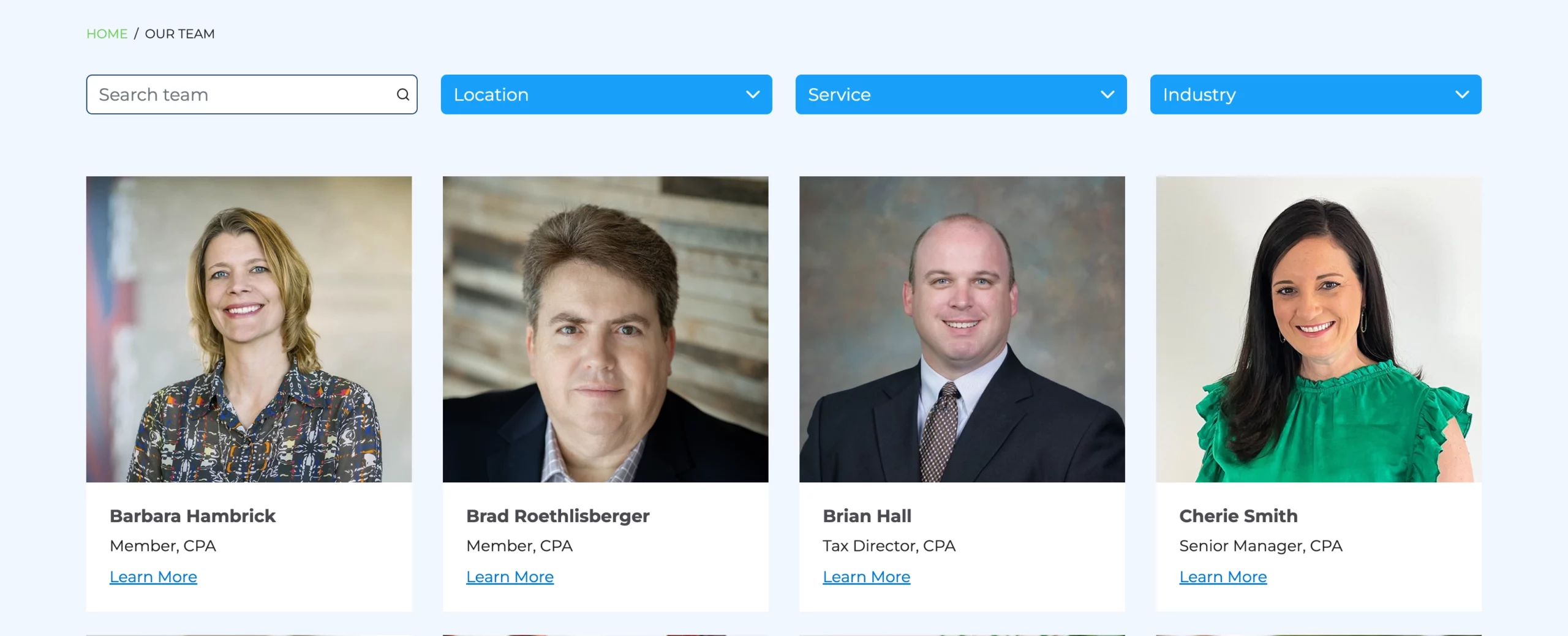 The Results
While Landmark's new site launch is fairly recent, preliminary data shows:
🚀 Increased contact form conversion rate
🚀 Increased homepage engagement rate
🚀 Significantly improved core web vitals, performance, accessibility & SEO