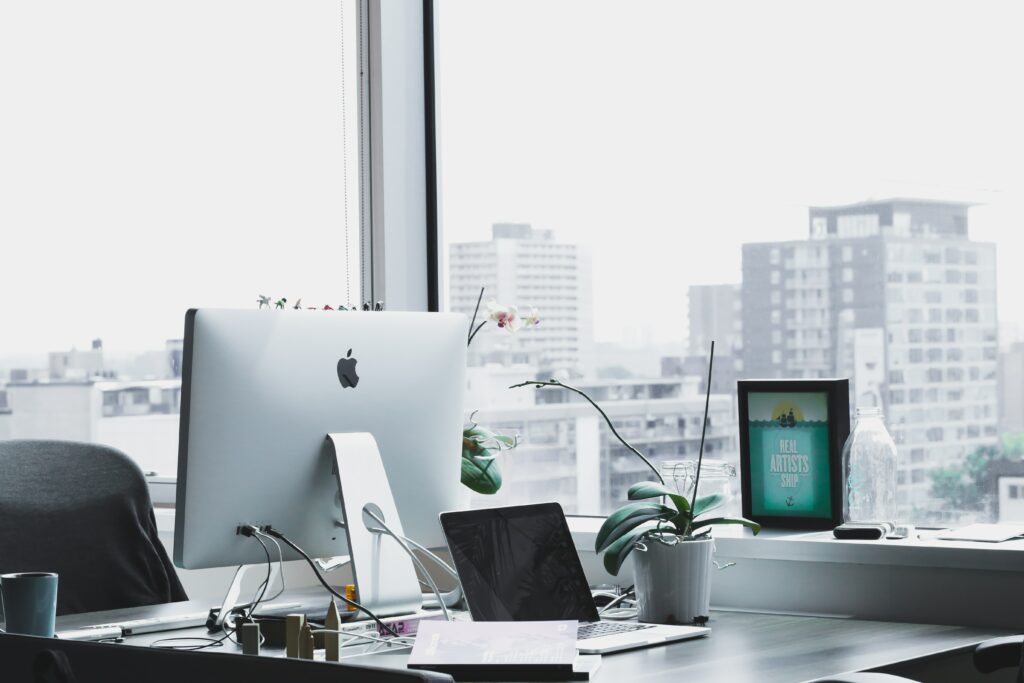 Have you worked with an agency partner for website services?
With our own clients, there's a decent mix: some have worked with an agency before (and had delightful-as-heck experiences), some have had disappointing partnerships, and some are venturing into working with an agency for the first time.
We all want projects to go as smoothly as the surface of a just-opened jar of peanut butter. And a BIG part of whether a project goes well is thanks to a streamlined project process.
So I'm sharing with you our typical project process, for two reasons:
You may be considering working with an agency partner (or even working with

us

as an agency partner!), so a look at project process could give you some helpful insights. Granted, every agency has their own process, but this can at least give you an idea.

You may be keeping website services in-house, in which case it could be helpful for you to develop your own internal process for website projects.
Two Project Stages
Our website engagements are broken into two stages: 
Discovery & Strategy

Implementation 
Each stage has separate phases within it, which I explain below.
Project Stage 1: Discovery & Strategy
🎉 Project Kick-Off
It's go time! You get two documents: a Discovery Questionnaire and Project Collaboration Guide. The Discovery Questionnaire is a deep dive into your brand identity, goals for the website, target audience, design inspiration, and more. The Project Collaboration Guide explains how our project management process works, including which tools we'll use to collaborate with your team throughout our project engagement. 
We then schedule a kick-off meeting with your team, where we'll discuss your answers to the Discovery Questionnaire. 
📊 Discovery & Strategy
Now we put on our thinking caps. 🎩 (Or thinking top hats, rather.) 
We perform a Conversion Roadblocks Audit on your current site to understand current user behavior (for example, are there friction points on the site creating user frustration?). From insights gathered in the audit, we develop a Project Roadmap — outlining conversion opportunities — and sitemap for your team's approval.
Some folks prefer to engage with us only for Discovery & Strategy, then take our findings and strategy recs to implement in-house. That's cool, too!
Project Stage 2: Implementation
📝 Copy
During this phase, we'll perform Voice of Customer research. We develop Page Content Architecture documents outlining content hierarchy for all primary website pages, which your team reviews. Once approved, we write sitewide conversion copy with a big cup of coffee as our companion. Your team reviews, provides feedback, and approves drafts — and that's a wrap on the copy phase!
🎨 Design
We start the design phase by creating a Design Direction Mood Board to showcase recommended design direction. After you give us a big 'ole thumbs up (a.k.a. approval), we design mockups in Figma. We present this to you in a teamwide call and include a feedback and revision period.
🖥 Development
Once you approve design, we build the site. After our devs work their coding magic and we perform our own internal QA (quality assurance) testing, you get to perform your own QA.
🚀 Launch 
After your approval, it's launch day! We don't technically get to push a big red launch button, but it would be pretty cool if we did. Your site goes live, and we all give each other an imaginary high five through the screen.
🤝 Post-Launch
Don't worry — we won't release the site into the wild and then peace out. We schedule training with your team, as well as provide two weeks of post-launch support. 
We've developed this process from lessons gleaned from projects before. But just like websites are meant to be iterative, so are processes: we continue to tweak our project process to make life as easy as possible for our clients!
Looking to kick off a Q4 website project or eyeing the start of 2024? Let's chat.