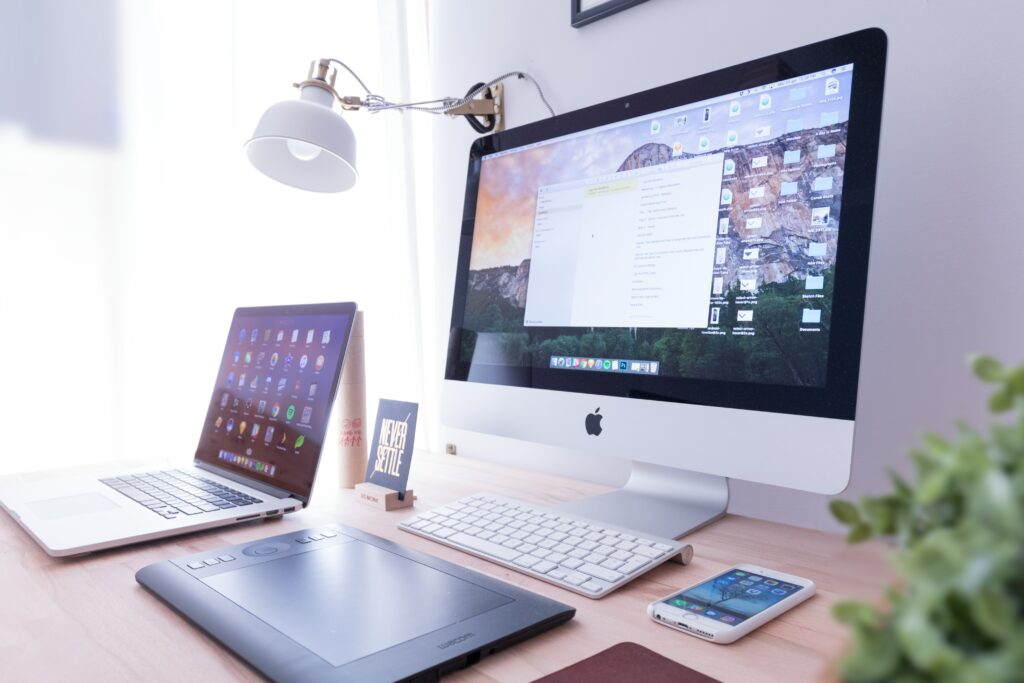 Could your business website land you a lawsuit?
Oi, that's a bit of an alarmist statement to open with, isn't it?
Not exactly.
I'm talking about ADA (Americans with Disabilities Act) compliance — for your website.
In this article:
Your company's website is legally required to meet ADA compliance.

WCAG 2.1 is the international standard for website accessibility, broken into 3 levels of compliance: A, AA, AAA.

Industry and government regulations dictate which level of WCAG 2.1 compliance your business' website should meet.
It's easy to think of ADA compliance in terms of accessible parking or other accommodations. But your company's website also falls under the ADA umbrella.
As the U.S. Department of Justice states:
"… the Department has consistently taken the position that the ADA's requirements apply to all the goods, services, privileges, or activities offered by public accommodations, including those offered on the web."
What does ADA compliance for a website look like?
So what, exactly, does meeting ADA requirements look like?
Basic examples of website accessibility include:
Proper color contrast.

Poor color contrast may make it hard for those with color blindness to read text on a page.

Video captions provided.

Without captions, those with hearing impairments won't be able to access information included in the video.

Alt-text included with images.

This helps people who use screen readers to understand what images are included on a page.

Compatibility with screen reader technology.

This technology is used by those with sight impairments; some websites can interfere with this type of tech.

Avoiding automatic movement of design elements.

While slide-in modals or pop-ups can look flashy, they can also impact the user experience of people with cognitive impairments. Either steer clear of these design elements or make sure there's a way for visitors to disable automatic motion.

 
But there's more to it.
The Web Accessibility Initiative offers Web Content Accessibility Guidelines (WCAG 2.1), an international standard for accessibility that's broken into three levels: A, AA, and AAA.
You can look at the three levels of accessibility like this:
WCAG 2.1 A: Must Have
Every website should meet WCAG 2.1 A requirements. These are issues that, if not properly addressed, would make your site impossible to use by people with impairments. 
Examples of level A criteria include making sure that users can tab through the site using their keyboard, ensuring all content can be read as text only, and adding alt tags to images.
WCAG 2.1 AA: Should Have
Meeting WCAG 2.1 AA criteria takes more design and development effort. It includes everything covered in level A, then adds to it. In some cases, depending on industry and government requirements, meeting WCAG 2.1 AA is the legal requirement.
Examples include stricter contrast ratios for low vision, minimum line heights for text, the ability to increase font size (generally through default browser controls or settings), and specific hover and focus styling.
WCAG 2.1 AAA: Nice to Have
This is the highest level of accessibility compliance. Very few sites meet all the strict criteria for this. For example, color contrast is amplified, and most sites that meet AAA contrast use an optional toggle for a different theme.
Which WCAG 2.1 accessibility level should your website meet?
At minimum, ALL websites should meet WCAG 2.1 A compliance. However, many themes and site builders fail to meet even this basic level. 
With that said, you should aim for your website to meet level AA requirements, even if you are not legally required by industry or government regulations — allowing users of all abilities to easily navigate your website.
Another perk of meeting level AA requirements? Much of the criteria at that level overlaps with SEO best practices, since Google takes accessibility into consideration for page ranking.
And lastly, WCAG 2.1 AAA compliance is needed only if you know that a high percentage of your audience utilizes assistive technology to browse websites.
What can happen if your company's website is not ADA compliant?
So… then what happens if your website is not ADA compliant?
You could face litigation. According to the American Bar Association, "since 2018, website and mobile app accessibility lawsuits have made up roughly a fifth of all ADA Title III filings in federal courts, which now consistently exceed 10,000 lawsuits annually." 
See, my opening statement was not being alarmist!
How do you know if your company's website is ADA compliant?
The easiest way to determine if your company website is ADA compliant? Work with people like us who do this for a living. We can perform an accessibility audit on your site, offering a list of any fixes needed. You can then take that list to your own dev team, or we're happy to provide that service for you.
And even if you don't work with us at Starling, I do still strongly encourage you to reach out to an agency that is knowledgeable about accessibility and can help you achieve compliance. 
Not only can it help you avoid a potential lawsuit, but it's also just the right thing to do — creating an online space where folks of any ability can access your content.